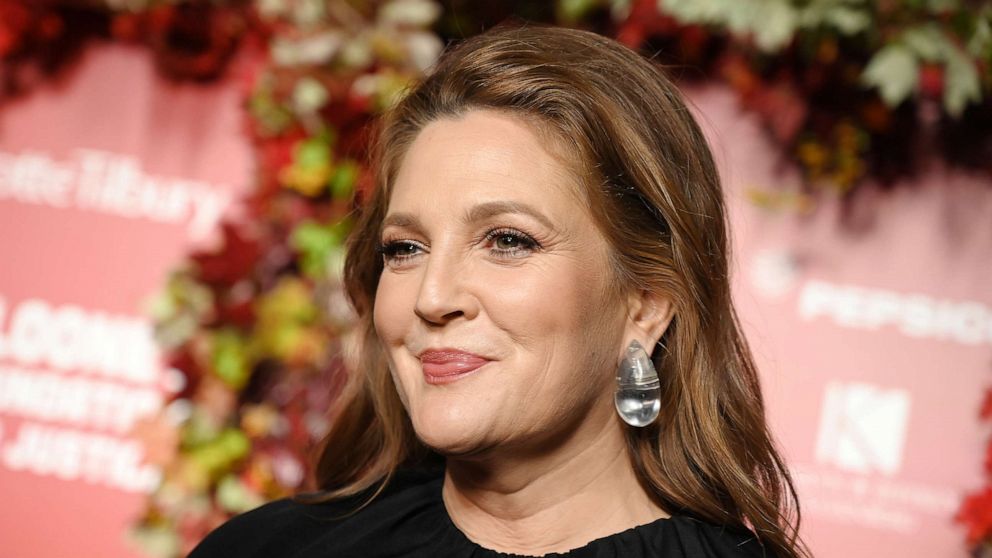 Drew Barrymore took time out of her busy schedule this weekend to honor one of her good friends and co-stars.Drew joined Jennifer Aniston, Ben Stiller, David Spade, Chris Rock and a slew of other celebrities to watch Adam Sandler receive the Mark Twain Prize for American Humor on Sunday, March 19. Adam and Drew starred in the 2004 film 50 First Dates, as well as the 1998 movie, The Wedding Singer.
For the big event, Drew wore a stunning shoulder-baring lace gown (you can shop a similar one on Amazon). The black number also featured a silky bow in front. She completed her look with a black clutch and gold jewelry.
She sat with Jennifer, who has also worked with Adam on a number of films, including the upcoming Murder Mystery 2. In one photo, it's clear to see the duo got emotional after listening to his speech.
Of course, the man of the hour did not disappoint either. Adam and his wife Jackie looked incredible as they walked the red carpet. Adam went with a simple blue suit, while Jackie turned heads in a hot-pink number.
When speaking about honoring Adam, Drew didn't hold back on her feelings. "Every award that was ever created on the planet should go to Adam because he's a national treasure, and he's been keeping us laughing. And we get to watch him evolve and explore his own range as an actor and a comedian — but just as a human being, he's the best person, so every body roots for him."